This is what happens when the two sports cross over
A triathlon is usually won in the run. The best way to improve your run is to train with runners. But don't count on a runner to help improve your swim and bike.
Related: Why a runner should try triathlons
Here's what it looks like when a runner trains with a triathlete.
Runner swimming with a triathlete
A triathlete and a track runner go out for a swim…. https://t.co/I4roj9R9F5

— Phoebe Wright (@Phe800) February 4, 2019
The truth is, unless a runner comes from a swimming background, they're notoriously bad at it.
But the partnership can work. Corey Bellemore is the beer mile world record holder, a national 1,500m medallist, and now, budding triathlete. Anyone who follows Lionel Sanders' social media presence knows he's been spending a lot of time with Bellemore.
Related: Corey Bellemore: A triathlete in the making?
Runner cycling with a triathlete
The three biggest complaints about runners on a bike are: they never bring enough food, they're terrible at pacing themselves and they only care about speed. But don't be discouraged runners, just pack a few extra snacks and take it easy in the first couple of kilometres. Cycling is a great way to take the stress off your joints from running.
Related: Triathlete to duathlete: Why you should do a duathlon
Runner running with a triathlete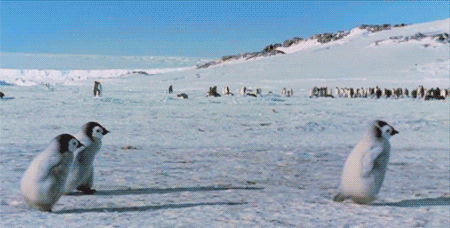 Triathletes, try to keep up.
Related: Break out of winter with a 5K road race
— Story was done on Canadian Running Magazine by Madeleine Kelly